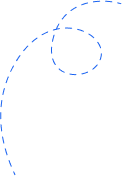 Unlimited clients, unlimited projects, unlimited success,
SimpleWork
has it all!
This powerful tool is designed to help freelancers like you streamline your time management, invoicing, project management, and communication. Whether you're working remotely or in-person, this tool has everything you need to stay organized and on top of your tasks.
One Price for everyhting!
Save 2 months on a yearly subscription!
Frequently Asked Questions
Ready to Assist: We're Here to Answer Your Questions! How Do I Install An App On My Phone?
"We are actively working on developing a mobile app for our platform. Our goal is to ensure that users have the same fantastic experience on mobile devices as they do on the web version of our platform. The mobile app will provide all the functionality of the web version, and access all the features of our platform from the convenience of their smartphone or tablet. We believe that this mobile app will help users stay organized and productive, no matter where they are. We are excited to bring this new mobile app to our users soon."
Say goodbye to manual data syncing and hello to seamless organization with our automatic syncing feature. Your data is automatically synced across all your devices, ensuring that you always have the most up-to-date information at your fingertips. Whether you're working on a project on your computer and need to pick up on your phone, or working remotely and need to access your files from another location, our automatic syncing feature makes it easy. You can trust that your data is safe and secure, and always in sync. With automatic syncing, you'll have one less thing to worry about, giving you more time to focus on what really matters: growing your business.
How I Secure My Information?
When it comes to sensitive data, security is of the utmost importance. That's why we recommend keeping your sensitive data only on a safe drive and not uploading it to the cloud or other online platforms.
By keeping your data on a secure drive, you can ensure that it's protected by robust encryption and other security measures, giving you peace of mind that your data is safe from cyber threats such as hacking.
Additionally, by not uploading your sensitive data online, you eliminate the risk of it being accessed or shared by unauthorized parties. Protecting your sensitive data should be a top priority, and keeping it stored on a safe drive is one of the most effective ways to do so. Trust us, to secure your data, secure storage is the key.